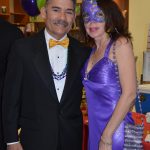 What to Wear
Dress to impress and get into the spirit of Mardi Gras. Grab your
mask, break out the sequins and feathers for a chance to win.
Prizes will be awarded for best costume. Party attire is
recommended forthose who do not wish to dress up.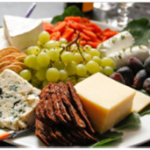 Reception
DJ Bob Bonilla will kickoff the evening with music at 6:00
pm. Join Chef Kevin Brown for a gourmet cheese board.
Now showing in Gallery 2424 – The first Annual Mardi
Gras Art Show, spotlighting local painters, Iseah Cruz
Millie Wall, Cornell Wilson, Corliss R. Wall, Don Wall,
pottery by Stormie Parker, and photographs by Barbara
Waters. These artists are presenting their latest artwork in support of the library.
Fifty percent of each purchase will be donated to the Foundation.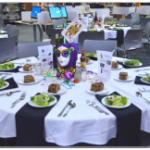 Dinner
Dinner starts at 7:00 pm. Dinner features mango whiskey
glazed chicken, roasted garlic potatoes, mixed vegetables,
rolls and pecan fudge pie or strawberry cheesecake.
Vegetarian option is available upon request.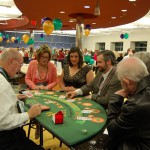 Free Casino Fun
Enjoy the thrill of the gamble with the casino after dinner.
Casino games include black jack, craps, roulette, and Texas
Hold'em. Big winners can win casino prizes which include
an Amazon Echo, an Amazon Fire Stick, a levitating globe
and more!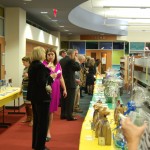 Silent Auction
You can't have a gala without an incredible silent auction.
The silent auction features amazing trips, sports
memorabilia, and even a diamond ring. There will also be a
wine pull.